Meet Dr. Lyanna Barnecet Pérez
My name is Lyanna Barnecet Pérez and my passion as pediatric dentist is to encourage prevention and promote oral health as a way of life for children and their parents. I always try to find fun and creative ways to connect with my patients and their families in order to teach them about the importance of their teeth and how it affects their overall health.
As pediatric dentists, we must not only be able to communicate with children, but with parents as well. I love what I do and it is with that empathy and passion that I try to build the trust required throughout the years of a child's dental care.
For so many people, children included, going to the dentist is a scary experience. I know this because I myself was a child who would suffer true anxiety every time I needed to visit the dentist.
The desire to provide compassionate dental care is what motivated me to pursue a career as a pediatric dentist. Having a patient come in who is initially afraid and being able to help them through their visits, build their confidence, and make their experience a fun and comfortable one is what makes me most excited about my work.
I am proud to be able to offer oral health care to the families in Forney and surrounding areas in a comfortable environment where I can make people feel at home.
ACADEMIC ACHIEVEMENTS
I was born and raised in the beautiful Caribbean island of Puerto Rico. I graduated from the University of Puerto Rico at Río Piedras, where I received my Bachelor of Science, with a major in molecular biology.
I obtained my Doctorate in Dental Medicine in 2018 at the University of Puerto Rico School of Dental Medicine.
In July 2018, I continued my postgraduate studies in pediatric dentistry at Case Western Reserve University, School of Dental Medicine and UH Rainbow Babies and Children's Hospital, both in Cleveland, Ohio. In my second year of residency, I was selected to be chief resident, in which role I was able to strengthen my leadership skills.
PROFESSIONAL MEMBERSHIPS
I am an active member of the American Academy of Pediatric Dentistry and a Diplomate of the American Board of Pediatric Dentistry. My additional affiliations include:
American Dental Association
Texas Academy of Pediatric Dentistry
Greater Dallas Pediatric Dental Society
Hispanic Dental Association
As a dental professional, I always strive to learn about new materials and innovative techniques within my profession. Continuing education is an essential part of my training that contributes to the lifelong learning process as a pediatric dentist. Furthering my education is essential to providing the highest quality of pediatric dental care possible to our patients and their families.
OUTSIDE OF THE OFFICE
My husband, Dr. Juan Font Garcia, is a veterinarian here in Dallas. We have a four-legged child named Mando, whose name is inspired by the Star Wars series The Mandalorian.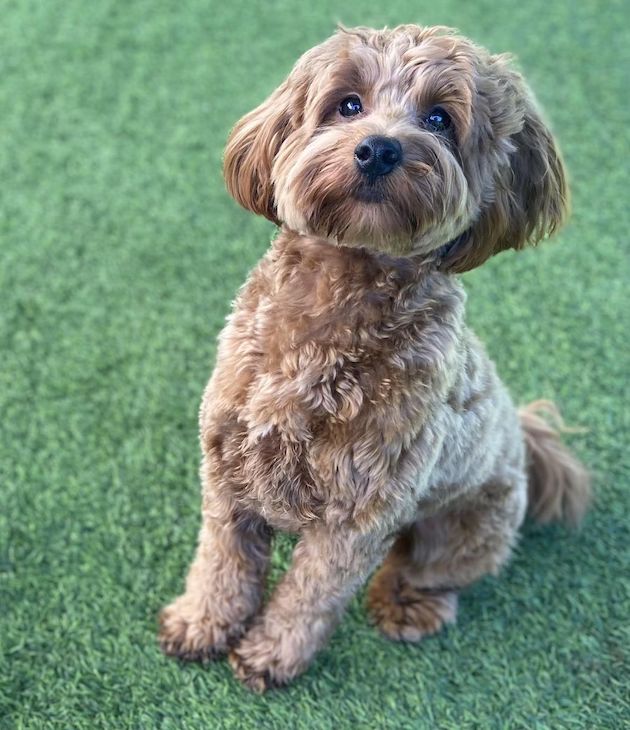 When I'm not working, I love spending my free time with my friends and family. I love traveling with my husband and exploring new places together. We love doing any activity that involves food, music, and learning about new cultures. Both my husband and I are from Puerto Rico and we love to visit our island any time we are able so we can spend time with family and friends.